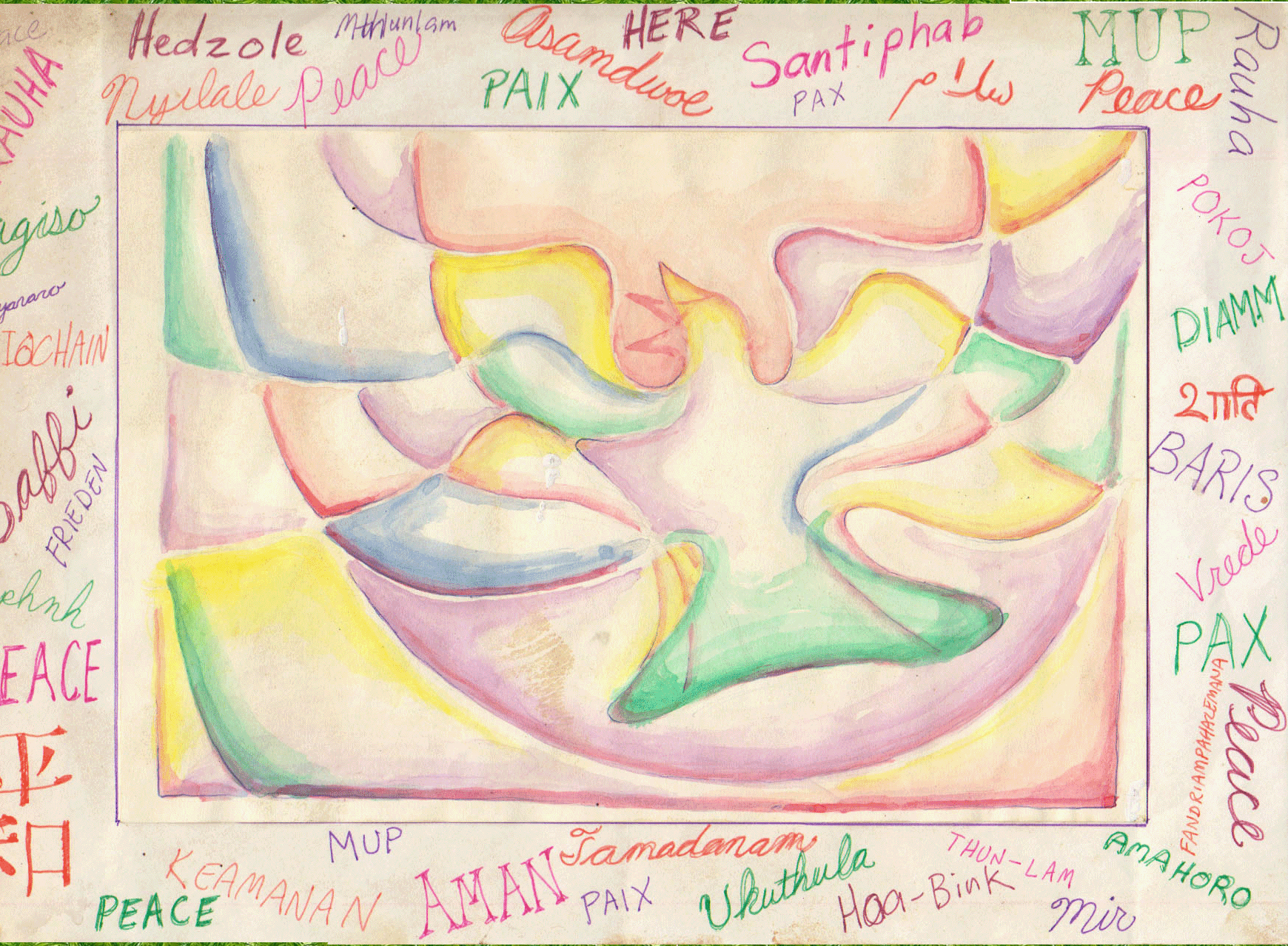 Great News! DC's Congresswoman Eleanor Holmes Norton has just introduced the
"Nuclear Weapons Abolition and Economic and Energy Conversion Act"
for the first time ... an important improvement to the nine-times-introduced "Nuclear Disarmament and Economic Conversion Act" which she has promoted ever since 1994 (see below). We will be posting the bill number and text in the next few days. We of the Proposition One Campaign thank Ms. Norton for her vision, courage, and patience over these many years. We hope you will
thank her
, too. We also hope you will join the
Women's International League for Peace and Freedom
and the Nuclear Age Peace Foundation, among others, in calling on your members of Congress to co-sponsor this bill QUICKLY.
Background:
Proposition One Campaign
is a grassroots movement for disarmament of nuclear weapons and the conversion of nuclear and other arms industries to provide for human and environmental needs. The concept was proven viable by the victory of
DC Initiative 37
in 1993.
As a result, the
"Nuclear Disarmament and Economic Conversion Act"
was introduced each session between 1994 and 2009 into the U.S. House of Representatives by Eleanor Holmes Norton. During 2009 and 2010, Proposition One co-founder
Ellen Thomas
and a team from DC
traveled 30,000 around the country
learning about the entire nuclear chain, from uranium mines (reclaimed and not), to nuclear power and weapons plants, to radioactive storage facilities, and promoting voter initiatives everywhere. During that time they became convinced that we will never be sure of abolishing nuclear weapons until there are no longer nuclear power plants, which for sixty years have been producing weapons-grade uranium and plutonium. The travelers received excellent suggestions for improving the language of the proposed bill, which up till now hasn't been getting much respect from Congress. They proposed revisions which Ms. Norton accepted.
The bill was first introduced in
1994
, then
1995
,
1997
, and
1999
, when
U.S. Representative Lynn Woolsey (CA)
joined Ms. Norton and several experts on nuclear disarmament issues to announce active support for the legislation, and again in
2001
,
2003
, and
2005
(when Representative Woolsey, plus
John Lewis
and
Cynthia McKinney
of Georgia, and
Sheila Jackson-Lee
of Texas, quickly signed on). In
2007
there were no co-signatories, but in
2009
John Lewis
and
Lynn Woolsey
's aides repeatedly told us that they signed on to HR-1653, although you'd never know about it by searching Congressional bills. (See
Ms. Norton's 2009 announcement
, which she timed to recognize Proposition One co-founder
William Thomas
, who died on January 23, 2009.)
Other co-sponsors over the years have included
Fortney Pete Stark
(California),
David Minge
and
James Oberstar
(Minnesota),
Charles Rangel
(New York),
Al Wynn
(Maryland), and
Earl Hilliard
(Alabama). As each Congressional session ends, all unvoted-on legislation expires and must be re-introduced.
Your help is needed
in obtaining LOTS of co-sponsors in this Congress!
Bipartisan support
would be very helpful.
Contact
Proposition One Committee
for more information.
---
PROPOSITION ONE CAMPAIGN
P.O. Box
27217
*
Washington
,
D.C.
20038

(202) 682-4282 or (202) 210-3886
e-mail: et@prop1.org